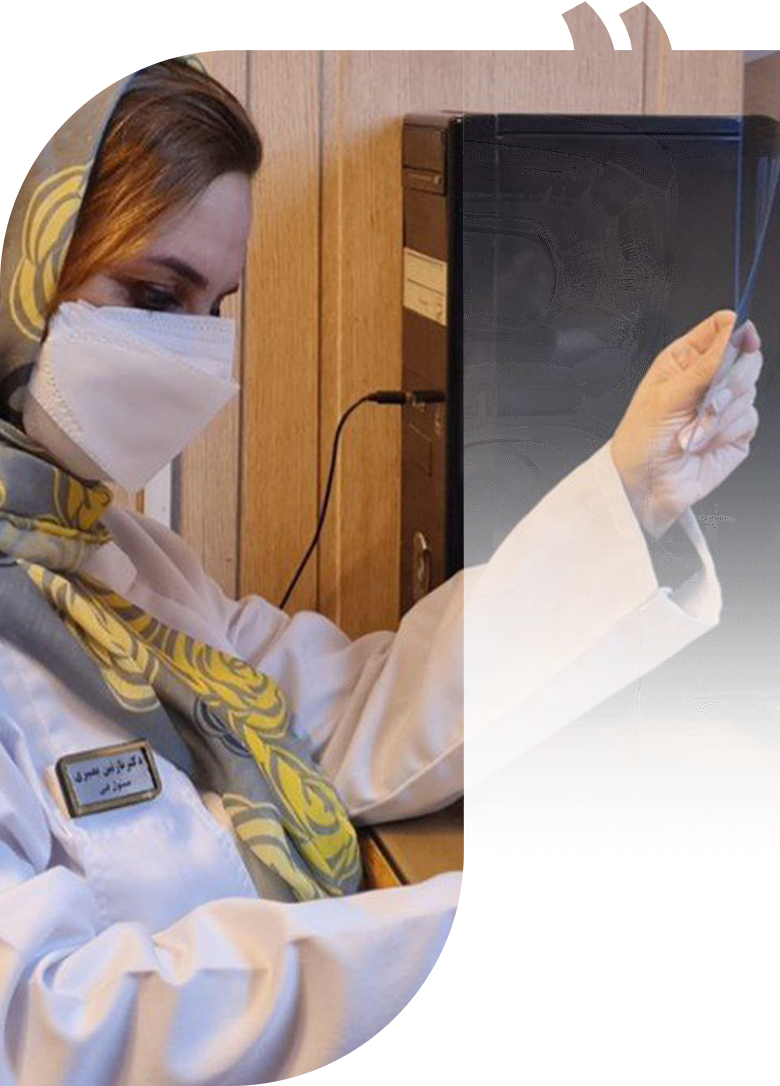 Dr. Nazanin BASSIRI started her studies in the field of General Dentistry at Dentistry College of Islamic Azad University in 1986; she was accepted in specialized field of Oral and Maxillofacial Radiology at Shahid Beheshti University in 1996. Completing three-year course of residency and achieving 1st rank in specialized board exam, she completed the course and was praised by the Minister of Health, Dr. FARHADI, and was awarded a testimonial for this achievement.
She fulfilled her tasks in the capacity of assistant professor in oral and maxillofacial radiology division at Mashhad Dentistry College from 1998 to 2001.
Thereafter, she continued her academic career in Shahid Beheshti Dentistry College as assistant professor from 2001 to 2009, and was the supervisor and advisor for several general and specialized theses. Several of her articles have been published in domestic and international journals.
Authoring Panoramic Dental Radiography (book) is among her academic activities as well.
Moreover, Dr. Nazanin BASSIRI participated in different courses of retraining and international congresses as a lecturer. She has been working in her specialized center for oral and maxillofacial radiology located at Sattarkhan St., since 2009 to the present time; and she always has tried to provide clients with oral and maxillofacial radiography in highest quality and diagnostic value by relying on her academic knowledge and experience.